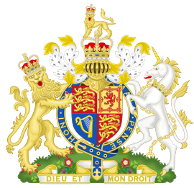 ARCH PRINCE'S ROYAL HERMITAGE LIBRARY AUTOGRAPHED DOSSIERS
It is usually suggested that I use and get rid of my Fandom, then blame people for the results but we all see that the Books here are written to serve an excited people on whose word of mouth my success may depend and that this is a primary strategy for the business we have here; hence difficult to locate where such claims gain their credibility from except I imagine I am being told the contents of this Website, its patent income margins and that of others affi
liated sites are at risk.
It is said that I have gotten myself stuck with a conundrum I cannot manage which is utter nonsense – what really happens is that the Middle aged goons never stop building publicity for a suggestion my person and all I do really is that thing people like about them when they are at work and hence something I will never likely stop until they had suffered consequences such as losing the highly paid jobs and then my whole life comes to a stop for it – the younger ones are obsessed with this sense that when I am in some kind of suffering it makes them happy and comfortable in their skins which then means that when they are happy and comfortable they pass exams or sell things at Industry hence become successful, as stupidly as possible,, hence it goes beyond making an announcement about any ailments I have but down to the fact they do not complain to the Politicians when they complain about me while we know they gather in groups to tell their own personal stories about getting their hands up my bum and how I reacted, while their stupid eyes are firmly fixed on the royal public image as idiots can get – the Older ones have never really stopped following their Politicians by either trying to ensure my career ends up where the sort of things that happened when they were not losers at some stage in their lives may happen to me, wrecking everything around here and then spend even more of my time building up communities of fools with ideas about what to do to me and discover they can never stop telling lies in public places about the matter, especially when they and their Politicians found it amusing. Fair to say that I have a problem with their society and their modern living and those of them that work it by making a Public life mess it seems will make the decisions for the Queen over the fact that I insist living at National service is very different from general civilian living.
So we see that such stupidities as Liberal USA leadership which helps them explain their problems with respect to the idea I exist and I am Royalty hence do not need success while other people do, therefore the existence of things I have worked for which others ought to own like idiots with power who want more power only tends to have that singular effect that eventually gives way to some of them having a problem with those who like it easy, to a point where they picked up habits that ensured the Police killed them but it made a statement about those who wanted it easy not having it easy like some vile evil twerp which is not really surprising and then there is the criminal baggage they carry for handling anything around here which I must ignore until they had accomplished their aims, like a secret I share with the devil that can be used as a contact point to get through to me by and blame others for racism thereafter. All the while which it has always been as simple around here as my interests in them only existing in the fact all they want from me is located in my Books, so if they read previews and claimed it was dissatisfactory, either I was going to make a good amount of money writing it or they were going to steal it and I had to be prepared for both – the one that means I am not interested in their problems and since they have not yet had their careers end up in a condition where the ills of society personified can play up civil rights practical jokes with on account I found myself to be a twisted evil talkative over other peoples concerns like their foolish selves, they have not really proven anything or proven themselves, hence am I looking forward to a time when no matter how stupid they are, this place was quiet enough for people to read Books or it will kick back and their concerns will be kept well outside of mine to make it happen.
The Celebrities who love my earnings more than what they have worked for to get rich while feeling superior at the same time, apparently claim they have made money out of the mess they have conducted here never the less; the truth on the other hand is that Industry trouble makers whose money exist to create problems for others have been giving money to them for the purpose, leaving them to look the part. The whole purpose of it is what we hear them complain of endlessly i.e. that there were consequences associated with the idea I fell short of looking as if this was a big business Empire in which I ought to spend most of my time serving the Clients and customers, if they had decided that the Empire only existed in my head, which does not add up to wanting only that I should have earned, as stupidly as possible, like some perverted cultural obsession with dissecting clever people they think every body wants to get into a habit of playing with their foolish selves.
In the end, I am certain that if they saw any money I had placed anywhere around the concerns of this Hermitage which I was never aware I had, they would inform me and set out how they wish to earn some of it helping me release liquid funds that I can pay off the invoices by.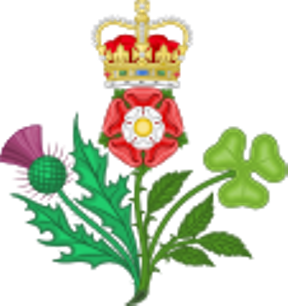 THE HERMITAGE PUBLIC SERVICE OFFICE DOSSIER BOOKSHOP
GOVERNMENT OFFICE CREATIVE PRIVATE EQUITY
&
INTELLECTUAL PROPERTY ADMINISTRATION (D.I.Y)

BOOK HANDLES AFFIDAVIT COSTS INCLUSIVE IN THE PRODUCT PRICE BUNDLE.

GET YOUR COPY; GET AN AUTOGRAPH, GET YOUR PASSWORD.

SHOPPERS CONFIDENCE EXERCISE
It is usually suggested that I use and get rid of my Fandom, then blame people for the results but we all see that the Books here are written to serve an excited people on whose word of mouth my success may depend and that this is a primary strategy for the business we have here; hence difficult to locate where such claims gain their credibility from except I imagine I am being told the contents of this Website, its patent income margins and that of others affiliated sites are at risk.
I am never really unaware of people growing used to handling my Hermitage Film making Assets and Processes, then try to keep it for themselves and show up to make oafs of themselves threatening me, each time they had made films out of it after wrecking my Books to ensure they had become very important due to some money they had.
I do get told that I never tackle these matters really but it is also pointless to do so as most of the perpetrators are goons who think they have secured themselves a busy body bullying linked to some Media based Liberalism and a need to show up a court other people bad company over the idea they are incredibly important and have some Liberalism based secrete society power with which to beat up people without physically handling them and make money by the process of doing so – they are also usually very well aware that when people start to perform such things on them as well, because of their life style, they are usually exposed to high violent crimes and racism instead of social repression that others experience which makes them love to tell lies on Media all the time. It's the same as they say my actions are some sort of smoke screen by the British Monarchy while the reality is that they have set up some competition with racists over who shall own the wealth of the world with these gimmicks and the usual processes of Monarchy looking after its own and making sure they understood they were not part of it has ensued – thus the reason I never tackle it is that I cannot tackle people for being so stupid as to set out a competition with racists over who is to own the wealth of the world in future at somebody else's expense to make out they are incredibly important when they are not my acting within my Social Class and so what Liberal America does with it is to ensure their behaviour becomes increasingly physical.
We hear them claim that they hate the British all the time but it's usually an old case where in a Country in which the Government does not support people financially, bearing in mind that any Government that does usually signs a contract expecting a certain behaviour in return, people have the time to spend between 30 to 35 years of other peoples' time, institutionally experimenting to find out how far their filial sensibilities can go to provide for people and at the end of which they are unable to provide either for themselves and for others and then the war on women ensues thereafter – about which I just fit into a character they can profitably hate somewhere outside the circles of this behaviour and it seems that all Brits do as well.
SUBSCRIBE FOR CROSS NATIONAL SECURITY EQUITIES AND (INDUSTRY) BROKERAGE AT THE HERMITAGE COMMUNITY
FIND OUT THE ONGOING LATEST AT THE HERMITAGE OPERATIONS OFFICE
UNITED KINGDOM ARCH PRINCE I. UNO INTERNET OFFICE ©